Why do I like to look at myself
I now like to look at myself in the mirror again and appear more self-confident
Jeni, the 30 year old woman who has been the happy mother for 7 years. A year ago she decided to have the plastic surgery performed in our clinic.
In an interview with our contact person, who is responsible for German patients in the clinic, Jeni talks about her surgical experience at the Artplastica clinic.
Sabrina: How did you find out about our clinic and why did you choose ARTPLASTICA?
Jeni: Based on the recommendation of the surgical practice Dr. You became aware of Posadowski and the positive feedback on the Internet.
S .: Why did you decide to have the procedure?
J .: Due to my pregnancy and extreme weight fluctuations, my stomach sagged and the tissue tears did not look nice.
S .: Did the two surgeries affect your life? If yes, then how?
J .: After the fat reduction and the tummy tuck, I have more self-confidence again and like to wear body-hugging clothing again. I now like to look at myself in the mirror again and appear more self-confident.
S .: Are you satisfied with the result of the surgery?
J .: Yes, I am very satisfied. I definitely do not regret the operation, as my quality of life has increased many times over for me.
S .: How do you rate the doctor and the whole team?
J .: I felt very well looked after in your clinic from the first to the last minute. All my questions and fears were taken away from me in discussions with the doctor and the responsible staff. In addition, everyone was very friendly and helpful at all times.
Metamorphosis of Jenifer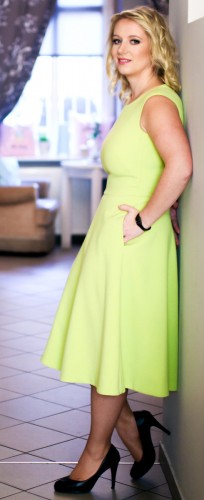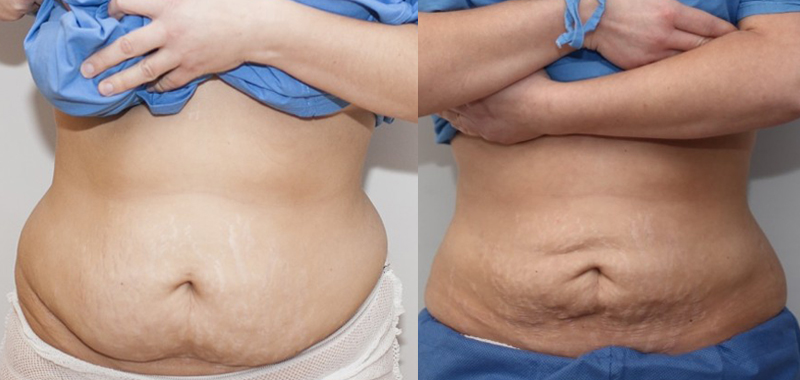 Find out more about Jeni's story here.
Photo shooting