How do I find my passaggio
Alain Steffen spoke to the German tenor and composer Daniel Behle (40), who has just released a version of Schubert's Winter Journey for piano trio and voice at Sony.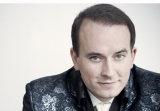 Daniel Behle
(c) Marco Borggreve
Daniel Behle, you are often described as the legitimate successor to Fritz Wunderlich. It was said that they would fill a long vacant void, namely that of the lyric song singer in the tenor category.
To what extent this statement is true or not, I cannot judge for myself. But I have to say that the song has become way too intellectual and too elitist in the last few decades. The musical approach has changed significantly since Wunderlich, and not always in a good direction. For us musicians, the song is the most intimate form of communication. But the song has also become unpopular due to budget cuts and the highlighting of so-called events. This is especially true for tenors, who can shine far more in opera than in song. It is also important that we see ourselves not only as singers but as real musicians and that we get rid of some clichés. The lyric tenor doesn't have to be disembodied. With its golden sheen, Wunderlich showed us how intensely and physically you can sing as a lyrical tenor and, above all, how you can reach the audience. A balanced singing does not have to mean that it has to be a uniform and one-dimensional singing. That usually comes across as too intellectual, too cool. But be careful! Singing is a very intellectual process and that is perfectly legitimate. However, this has nothing to do with a boring interpretation, but is the basis of all music-making. I also believe that we have to start all over with the song, give this genre a new framework and get rid of elitist ideas.
But back to Wunderlich. What is the difference between you vocally?
We both have a very individual timbre that you can recognize. But Wunderlich had an Italian-German style of presentation that was unique. In his singing there was always this tear, this Weltschmerz, with which he touched people. And he was a master of the passaggio, the seamless transition between head and chest voices. I am in the fortunate position of mastering such a passaggio and I actually find it sad that this art, which is simply a must, does not exist at all with many singers. If a singer does not master the passaggio, then he sings mostly very interpretive and expressive, just to cover up this shortcoming. However, if he has mastered it, then all possible ways of interpretation and singing are always open to him. And that's more important than you think. You can sing the same program three times and be in a different vocal state each time. Sometimes I sing lighter, sometimes I sing wider, but as a singer I always have to be able to control my voice and direct it in the right direction.
Your presentation itself sounds very polished, considered and controlled in order to make every nuance in the music and in the text audible. But how does a singer find the right balance? And how spontaneously should he be there?
Very spontaneous! Especially in concert. But you have to make a big difference between a CD and the concert hall. A CD is a status quo. You have to find the right balance and design your interpretation in such a way that it is relatively broad. The point is to achieve a generally valid interpretation without too many individual attitudes, which at best you will find interesting even after years. That is also what distinguishes the big recordings. An intelligent interpretation gives them a kind of timeless validity. Fashionable singing is perhaps more spectacular, but it is also out again very quickly. This well-considered interpretation thus forms a very secure and sophisticated basis with which I can play in the concert hall. And the better my technique, the wider my game spectrum. In the concert it is important to involve the audience and not to put myself as a singer in front of the music. Above all, however, I have to give the audience the freedom to interpret it themselves.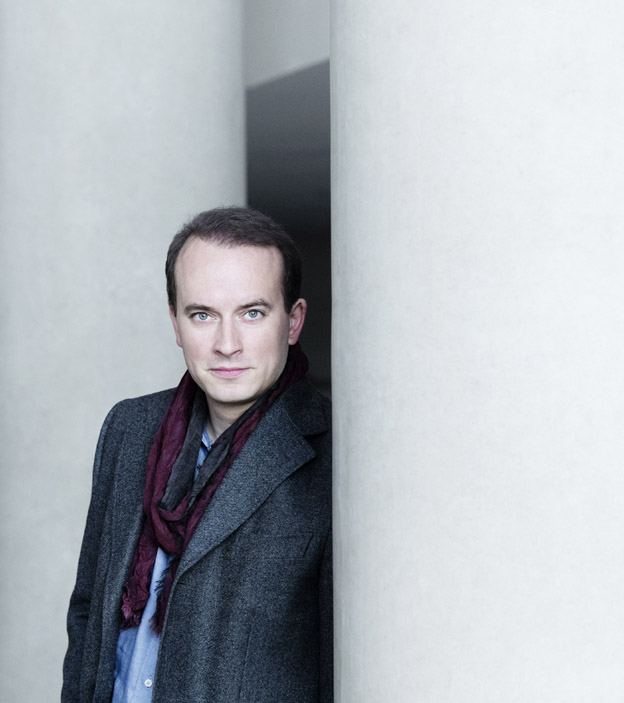 Daniel Behle (c) Marco Borggreve
Breathing is an extremely important factor in singing that is often underestimated.
When you talk about breathing in a singer, you mainly mean breathing out. So: does the singer have enough air to sing out this or that phrase seamlessly? Much, much more important when singing, however, is breathing. Because breathing in represents the podium for every phrase. If I only breathe in briefly, my phrase, my intonation will be completely different from when I breathe in deeply. So the pace I take depends on my breathing. And my partner on stage must also know this tempo, be it the pianist, the conductor or the soprano in a duet. It is therefore extremely important for us singers to recognize the score very precisely and then to know in advance which phrase I take in deeply and which phrase I only breathe in briefly. Inhaling and exhaling should always represent a healthy natural balance. Phrasing represents the greatest challenge, especially with songs, and as an interpreter you really have to master this art inside and out. Otherwise the performance will be ruined by chopped up consonants and vowels that are too long and no longer related to each other. As a singer you have to look for naturalness in singing. Singing naturally is therefore just as natural as speaking naturally. (laughs)
Is that also a matter of language? Italians speak and phrase differently than Germans or French.
That's right. The French, for example, have a very filigree language that is made for the song. And the songs of the French composers have their own musical language. They look much finer overall. The German language, on the other hand, is much harder and more rhythmic.
You have rewritten Schubert's Winterreise '(review here) for Trio. How did this project come about?
My colleague, the pianist Oliver Schnyder, recently founded a piano trio and really wanted to do something special. Since we regularly give recitals together and he also knows that I compose, he asked me if I could compose something for his trio. Of course, I immediately thought of 'Winterreise', a work that is so ingenious and universal that it can be transcribed for different instruments and groups of instruments. So I tried to split up the piano part and simply transfer the different melodies and themes to the two strings. What you normally only hear in the piano part is dissolved and, when transferred to another instrument, receives a new and hopefully clearer meaning. The themes are heard in a more differentiated way and give the work a completely different relief. In particular, the many passages and hints that are hidden in the music are clarified and made audible. Just like Schubert, it was important to me to put the music in a logical structure beyond the 24 songs and to span a wide musical and expressive arc across it.
But this is not her first project as a composer. What else can you reveal about the composer Daniel Behle?
(laughs) What many don't know: Before starting my career as a singer, I studied trombone and composition. This also explains why I have written a lot for brass, e.g. a work for 8 trombones, a quintet and a tuba quartet. But I also composed other works, some songs and a string quartet.
Would you consider yourself a modern composer?
Let's put it this way, I'm trying to compose free-tonal. In such a way that the music remains music and that you can listen to it as a listener. If you are an interpreter yourself, you also know what is good and what is bad. It would never occur to me to write abstract music because I know exactly how difficult and ungrateful it is for an interpreter to implement this music. As a composer and singer, I also don't like to commit myself and do a wide variety of projects. That can be the arrangement of Schubert's "Winterreise" for piano trio, but it can also be operetta evenings, concerts with UFA classics or the songs of the "Comedian Harmonists". Versatility and curiosity are extremely important to me.
As for the song, at the moment you mainly sing the great classical-romantic repertoire, but you also recently made a Bach CD. How do you determine your repertoire?
As I said earlier. For me as an interpreter, versatility and curiosity are very important. I don't want to lose the desire to try things out. However, then I also have to be aware of my limits. So caution is a very important factor. Many singers, especially tenors, have a tendency to overestimate themselves and sing the wrong repertoire. I know that from experience. I've seen so many tenors perish by my mother's side that, despite all my love for experiment, I'm very careful. However, I am in the fortunate position of having found a wonderful mentor at the Frankfurt Opera House in Bernd Loebe, who, from the point of view of the artistic director, accompanies me very competently. He gives me the chance to try myself out. I am also fortunate to have a fantastic ensemble at my side and to find perfect framework conditions. With Loebe's support, I will most likely make my debut as Lohengrin in Frankfurt in 2016.
So planning is also very important.
Definitely! As an artist, you have to have a plan that you should stick to. Doing this and that in leaps and bounds tends to be counterproductive, especially with us singers. Of course, you always have to take into account how your own voice is developing. Based on this development, you should then plan your next steps. And of course you should also use different roles as a stepping stone. If I do the Lohengrin, then I don't want to sing this role just once. The Frankfurt 'Lohengrin' should therefore be a stepping stone for me.
You mentioned your mother, the soprano Renate Behle, with whom you also took singing lessons. Has she been a major influence on the development of her voice?
Above all, it gave me the idea of ​​becoming a singer. I also have to say that as a trombonist I wasn't that gifted. Then I learned the craft of singing from my mother. "Press through your nose and clench your bum," was a typical saying of my mother. So the overall technology and the passaggio that is very, very important to me. Of course, the daily lessons were also useful, just like my mother's immense experience on international stages.
But there was another teacher who shaped her a lot.
Yes, and that was also very important. My mother was responsible for the purely technical. James Wagner was responsible for the interpretation. He was engaged as a singer in Kassel and later taught for a long time in Lübeck and Hamburg. He also had a great deal of experience as a concert singer. Wagner had a very strong personality and a very pleasant over-ego. Most of all, he was a very emotional singer. He always said, "Breathe in the room. Let the angel into your heart. "When it comes to technology, I hardly learned anything from him, but he taught me the art of interpretation, he taught me to be a tenor.
Would you describe yourself more as a song, concert or opera singer today?
In my roots, I'm more of an opera singer. I love the colors, the great feelings, I love to paint with the 'thick brush'. Yes, I feel very, very comfortable on the opera stage. I also notice that I'm developing very well there. After Mozart, whom I still love to sing, Strauss is coming and Erik is planned for 2015 in the 'Flying Dutchman'. However, I have also been singing the song repertoire for a long time. But that's a whole different world again. Much more intimate, much more difficult, much more demanding. The concert is something completely different. For me it's interesting to do it every now and then, but you certainly won't find any real satisfaction as a singer on the concert stage. We talked about the planning earlier. It is also important to plan how much opera, how many songs and how many concerts you will sing in a season.
How do you keep your voice sane?
There are already some important rules that I also adhere to: First: Practice with my mother. Second: Practice with my mother, namely that I can hold out the Idomeneo from beginning to end and not lose it in the third act. Third. Don't be jealous. And fourth. Don't get too greedy and don't dance at all weddings. Because: "If you want something to count, you seldom do yourself"!