Are you a catholic priest
You are dead on sunday
A threat in confession
Antje Borchers: "The shooting was emotional and ruthless for me. If you play a character who is constantly attacked and has to sacrifice himself for the sins of other people, you need a thick skin. "- This is the insight that actor Brendan Gleeson draws from his film" You are dead on Sunday ", which is currently on DVD has appeared. Brendan Gleeson plays the Catholic priest James Lavelle, a gnarled but upright and kind-hearted priest. However, he is treated unfriendly, yes, aggressively by his community. Nevertheless, he does not give up his philanthropic line, because he knows: Behind every aggression there is a fate. He knows this from many a confessional talk, for example from the man who was sexually abused as a child.
The confession: "What did you want to tell me? - I was raped by a priest when I was seven years old. 'Oral and anal', as stated in the court record. It went on like this for five years, every other day for five years. - Did you talk to anyone about it? - I'm talking to you guys now. - I mean, did you have any psychological help? You could file a complaint. "
Antje Borchers: But he doesn't want that at all. The abuse victim does not want to come to terms with his or her suffering. For him it is about guilt and atonement and whether there are things that cannot be forgiven. He wants revenge - and that goes far beyond the priest who abused him.
The confession: "The man is dead. What good would it be for me if he were still alive? Would it make sense to kill the bastard? Who would be interested in it? There would be no point killing an evil priest. But killing a good one would be a shock. Nobody would figure that out. I will kill YOU. I'm going to kill you for not doing anything wrong, for not being guilty. But not now. How about next Sunday? We'll meet down on the beach. "
"Forgiveness is seriously underestimated"
Antje Borchers: A good priest should pay for the guilt of a bad one. Father Lavelle still has seven days to put his house in order and to make his peace with God. This is what the would-be murderer wants. Getting his house in order ... Father Lavelle visits his parishioners, including the killer. He offers help and conversation. You get to know the women and men in the small community. They all have something in common that distinguishes them from Father Lavelle: They no longer need a hell after the end of their earthly existence, they have created their own hell on earth with their wickedness, hostility, meanness against everyone and against themselves. And they want to don't stop either, are almost proud of their destructive malice and talk about it with relish. And suspect, that's exactly what makes them even more unhappy.

In a conversation, Priest Lavelle assesses the situation very soberly: "I find that too much is talked about sins and not enough about virtues. - You are right. What would virtue # 1 be? - I think forgiveness is seriously underestimated.
Guilt and evil are loved away
Antje Borchers: Forgiveness is key and Good Friday is the reminder: there is a way to leave guilt, wickedness behind. Not at the push of a button, of course, but in small steps. It begins with God loving us humans - for example in the form of human care. Then it takes a person's will to turn away from destruction. The priest has this will. He is miles away from protecting his Church, the Catholic Church in Ireland. She acted destructively herself and lost a lot of people's trust, especially in the abuse scandals. But even though the film begins with this theme, it is only the starting point for another theme: philanthropy. Although people are not friendly. It's about love for people, even for those who want you evil. Love even to death. Brendan Gleeson as priest James Lavelle embodies this theme, it is the theme of Good Friday, it is the theme of Jesus Christ who was crucified to death on Mount Golgotha ​​on Good Friday. Because he did not allow himself to be dissuaded from his line of philanthropy. He loved away guilt and evil. "Golgotha", in English "Calvary" is the English original title of the film.

And this experience, that one is forgiven and one can forgive others, that helps to be healed. It also makes you strong for the next steps, for example going to the therapist or going to court to call injustice by name.

The actor Brendan Gleeson says of his character as the priest: "He's certainly not perfect, but ultimately he believes in forgiveness, love and hope. And that they will triumph in the end. "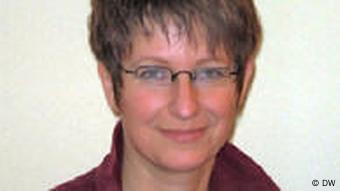 Antje Borchers
About the author: Antje Borchers is a qualified media economist and journalist. She runs an agency for communication, media work and press work. Before that, she worked for many years as editor-in-chief of a Christian youth magazine. Since then she has also been doing radio, for example morning prayers. Before that she was in Idstein / Taunus, where she led the youth work of the Protestant parish as a parish deacon. She lives with her husband in Lemgo / Lippe.
Responsible editor: Pastor Christian Engels