What is a white label partnership
White label partnership
Don't want to talk about having contractors? This is not a problem - we can work under your brand as part of your team.
What is white label?
White Label is a "no label" partnership format, meaning no brand.
With a view to the white label, we also work with project-based payment (fixed price).
When, for whom and why is it beneficial?
Particularly suitable for design companies, advertising, PR and marketing agencies of the entire cycle.
First, this approach helps to protect the customer from unnecessary communication with a large number of contractors and to draw all attention to one account manager.
Second, for overseas companies, this approach helps with web development. Many partners abroad only have front offices, while all development orders are transferred to our back office.
Third, if we are an exclusive partner, you can use our projects in your portfolio :)
Project-based (fixed price) format
We'll tell you what exactly the collaboration is about:
If you or your company has a customer who orders or wants to order a website along with your services. You fill out the order and ask us to calculate the project.
Again, we quote a fixed price - the price for which we are willing to carry out the job. Upsells on the part of the partner are not our concern. We would be very happy if you earn as much as possible for the project with us :)
In this case, the partner takes over the communication with the customer throughout the project and we ensure the highest quality of the provided product.
With this format, 50% to 50% payment is made at the beginning and end of the project.
Would you like to know more?
We offer a number of introductory and preparatory documents for our potential partners:
Contract templates
Invoice templates and information on billing options
Our workflow (process)
Price list for partners
Short templates for SEO & website builders
Templates for service descriptions
Templates for miscalculations and commercial offers
Leave a request, we will contact you and tell you in detail everything that interests you :)
Do you have ideas but don't know where to start?
Answer a few questions online and we'll show you!
A letter is brief information about your project. If you fill out an online letter on our website, you will save time and avoid unnecessary conversations!
Fill out an SEO letter
and now find out how to rise to the top of Google
Fill out the letter
Fill in the website creation description
and find out how much it costs to get your business online!
Fill out the letter
White label partnership blog posts
If you would like to find out more about "white label partnership", we have put together a selection of useful things from our blog especially for you.
all articles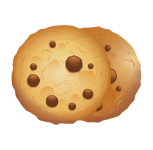 This website uses cookies to ensure that you get the best user experience